7 July 2019 | Awards & Trophies | ATR Wines
Certificate of Excellence 2019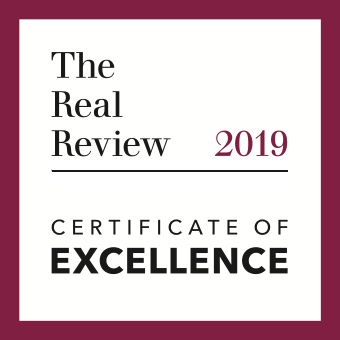 We are proud to have received a Certificate of Excellence from The Real Review for the second year in a row.
Here is what The Real Review have to say out this certificate:
"We review around 10,000 wines each year and are delighted to see so many wineries producing wines of outstanding quality.
The Real Review Certificate of Excellence is awarded to a select group of wineries that consistently produce excellent wine. The Top Wineries list is a national benchmark that shows where your favourite winery is ahead of its peers.
Certificate recipients are determined by a proprietary algorithm, which takes into account the rating and recency of reviews by The Real Review team over the assessment period."