5 December 2019 |
ATR Wines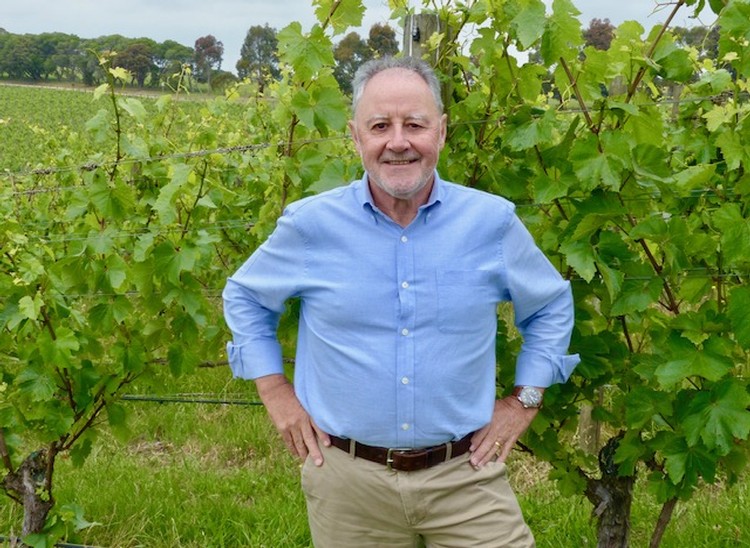 Who doesn't love it when they receive great feedback?
Not that long ago I hosted a lovely group of people out on a Unique Boutique Tour. One of the wine buffs on the tour; Peter Davy, sent us a review of his time at ATR Wines and some neighbouring wineries. I was so chuffed with what Peter wrote that we wanted to share it with you. It might just help plan your next Grampians visit:
We've all heard of the Grampians, and enjoyed wine from the Grampians many times, but like many others from Melbourne we've done most of our wine touring around the Melbourne "Dress Circle" – the Yarra, Gippsland, Mornington, Bellarine/Geelong & Macedon regions. We're familiar with the well-known names, and their Pinot Noirs, Chardonnays and Shiraz, amongst others.
So a trip to the Grampians wine country was a bit of an adventure. It's not that far though: only about 2 hours from the Westgate Bridge, on very good roads with a 110kph limit on a much of the Western Highway. We began our visit at Mountainside Wines, where we'd stay at their excellent B&B, the Blue House. Mountainside is about 15km off the Western Highway, near Mt Cole, and 8km past the famous Mt Langi Ghiran winery.
Mountainside is in a lovely bush setting, with vineyards and pastures surrounding the home, the winery, the cellar door and the Blue House, which is a comfy, secluded cottage with a separate bedroom, living room with fireplace, a fully equipped kitchen (with capsule coffee machine!), and a good quality kettle BBQ on the terrace. There's a view up to Mt Cole on one side, and over to the Grampians range on the other side of the property. You can even take your dog who'll have fun chasing the rabbits.
We decided to take the recommended "Blue House Limousine" tour in owner Shane's excellent Stateman Caprice, to visit three other wineries with the benefit of local knowledge, and not having to limit our wine tastings in order to drive. We went to Dogrock, A.T. Richardson, and Miner's Ridge, all relatively small wineries.
At Dogrock, the owners Andrea and Allen greeted us in the hilltop-perched cellar door, with expansive views over their vines and beyond. The vineyards have a fairly broad range of vines, with Riesling and Chardonnay whites, an excellent Rose, and Shiraz, Cabernet, Tempranillo and Grenache reds. There's a Spanish and Portuguese feel to some of the reds as Allen and Andrea have spent some time tasting and studying the wines from the Iberian peninsula. The wines all show a level of purity which comes from a fully sustainable and enviro-friendly approach to grape growing and winemaking, as well as Allen & Andrea's extensive experience around Australia and in Europe prior to starting Dogrock in the late 90's. Our favourites? The Rose, really delicious, crisp and savoury, the award-winning Degraves Rd Riesling, and the Dogrock Grenache which has gained gold medal scores from several wine reviewers.
Then over to AT Richardson, where Adam Richardson gives us an extensive hosted tasting of his brilliant wines. Adam has been winemaker at a number of world-class wineries in Australia and the USA, but has established "ATR" in recent years and it's now his family's home, with the cellar door within the winery next to his Hard Hill Road vineyard. He chose the site specifically to grow and make Grampians Riesling and Shiraz, the two varietals for which the Grampians region is famous, and Adam is making these brilliantly, with several different styles of Shiraz. Don't miss the Hard Hill Road Riesling or the Close-Planted Shiraz. But he's also making an intriguing range of wines from Durif, Pinot Gris, Nebbiolo and Tannat, so there's plenty of interest and Adam tells the story of each wine in a way that's good for wine nerds like me, or those who just like to try a few new things.
Then on to Miners Ridge, another family owned winery, where Andrew and Katrina Toomey started their vineyards many years ago, whilst Andrew skills as a viticulturalist have been the foundation of many vineyards in the Grampians and beyond, so he knows more than a little about the region and it's many characters. The cellar door sits on a ridge with a vista of the nearby hills and vineyards, and there's a very cute B&B built from a refurbished railway carriage right on the vineyards. And then there's the wines! The riesling is of course excellent, like most from the region, the chardonnay is a very high quality modern style, with lovely stonefruit flavours, and a really succulent viognier (a grape variety originally from Southern France) which has lovely floral tones. The reds are led by two Shiraz, the first with typical regional spice and white pepper and soft tannins, then the premium AT Shiraz that's got real intensity of cherry and berry flavours, and a great deal of finesse. A lovely wine. Finally, the gold medal winning Cabernet Sauvignon, with rich cherry and berry fruits and just enough oak to deliver a very well-balanced wine that is great with red meats now, and will cellar well.
Sounds like a big day of tasting, but we are in pretty good shape, very happy to have Shane driving us back for dinner at the Blue House after a tasting of Mountainside's wines.
Shane and Jane Goninon have owned Mountainside for five years, and have developed both the wines and the property over that time with expertise in viticulture and winemaking showing great results with their latest wines setting new benchmarks, especially with the use of French oak in their Shiraz. They produce an excellent Viognier, with the typical apricot and citrus flavours, and a lovely freshness that makes it great alternative to chardonnay. They also grow the Italian grape Nebbiolo, which in North Western Italy makes some of the world's great (and expensive) reds. The Mountainside version is a much more affordable drop, with cherry and berry flavours and a soft long finish. It's delicious. Then of course, shiraz, with four different vintages on tasting so there's a terrific session to compare the results of varying weather conditions, and how the winemakers work to deliver regional characteristics across the years (we did this tasting the next day!) Our favourite? Probably the 2016, with the French oak rounding the wine out well, but the 2013 Reserve wine has aged beautifully, and after a decant, is a great sip by the fire in the Blue House!
In all, a great couple of days, trying excellent wines with great people telling us their stories. Just shows that it's not always the headline-making brands with the big marketing budgets that provide the best wine experiences.
By Peter & Leone Davy