2 October 2020 |
ATR Wines
Thanks to Huon Hooke & his team at The Real Review for this great little write up on our 2018 Hard Hill Road Mule Variation: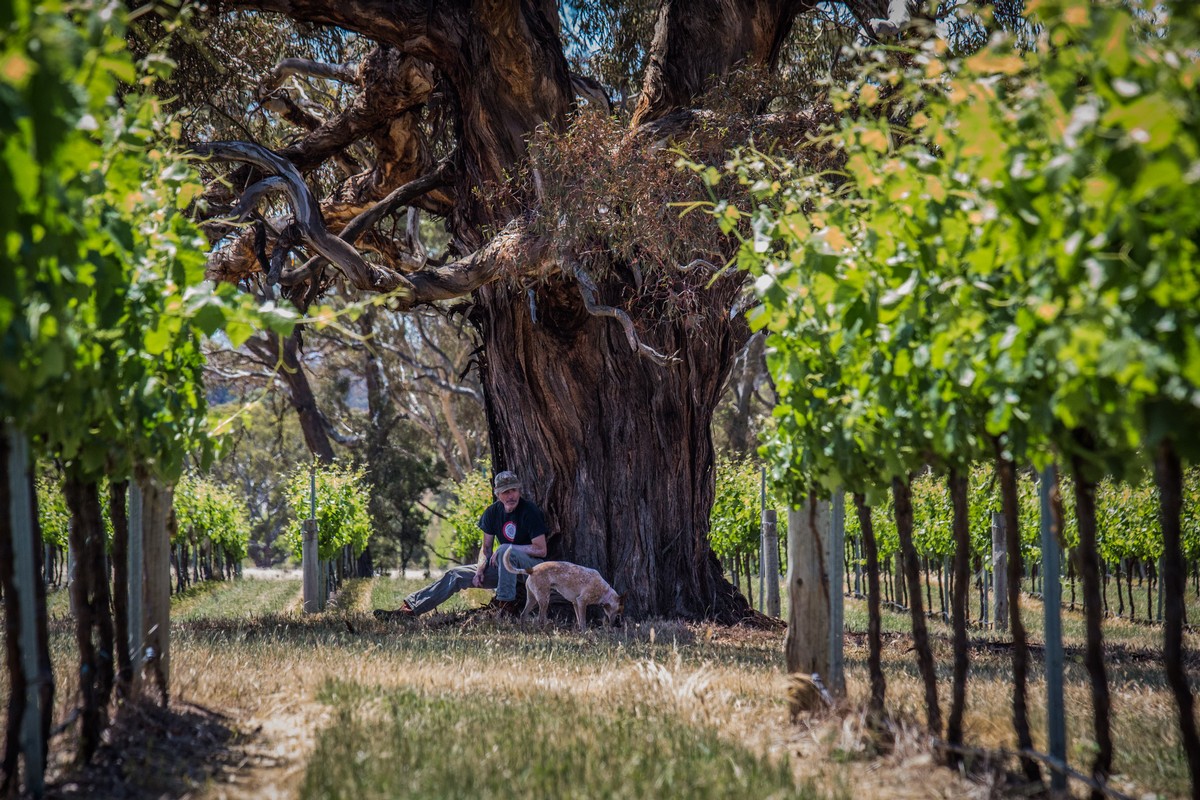 Grampians winemaker Adam Richardson evidently likes Tom Waits's music, which is something we have in common. Life would have been poorer without Wait's albums Swordfishtrombones, Blue Valentine and Small Change.
Now Richardson has declared his love by naming a wine after the Tom Waits album Mule Variations. It's a little cryptic but bear with me.
Describing the origin of the album's title, Waits once said in an interview:
"My wife said, 'I didn't marry a man, I married a mule.' That's what she said. You know, it's like the Goldberg Variations. Only these are the mule variations… It's just one of those titles that stuck. I don't know what people are going to think Mule Variations are." Etc, etc.
Apparently, the band played the song Get Behind The Mule, several times, as a raga, cha-cha, a capella and a Chinese version. They were nick-named the Mule Variations, and the name stuck.
Waits is a unique talent. There's no-one that sounds like him. Is winesmith Adam Richardson trying to tell us he aspires to that uniqueness?
The wine, ATR Hard Hill Road Mule Variation 2018, is more beautiful than the song, and equally poetic. It's a blend of what Richardson calls his most enigmatic red varieties: nebbiolo, tannat, petite sirah (durif) and shiraz, in roughly equal proportions.
"Like Waits's music, our Mule Variation is an unexpected take on an otherwise regular theme, creating a surprisingly harmonious yet subtly powerful wine."
It's a glorious wine. I don't usually use multitudes of adjectives to describe a wine, but this one had me waxing on about an array of herb, spice and fruit characteristics, including angelica, star anise, violet and fresh garden herbs, as well as berry aromas – blueberry uppermost. It's a full-bodied, firmly structured wine, deep and generous, with a good solid backbone – but it can already be drunk and enjoyed, especially with food.
It's also a typical Great Western red: it has that curious ferrous stoniness of Great Western red wines. An intriguing blend and a seriously smart wine, with a bright future, if you can bear to cellar it a while.
Otherwise, open the bottle and put the record on.
"Got to get behind the mule in the morning, and plow…"