6 February 2020 |
ATR Wines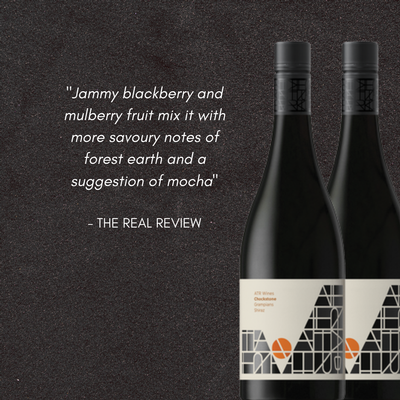 Our 2018 Chockstone Shiraz was featured in this weeks The Real Review Cellar Talk. Here's an excerpt of the comments by Ralph Kyte Powell:
"Jammy blackberry and mulberry fruit mix it with more savoury notes of forest earth and a suggestion of mocha..."
Read more here.
You can experience it for yourself too and purchase a bottle (or two) here.